Japanese Culture and Its Implications to Our Company's Services
2015.11.18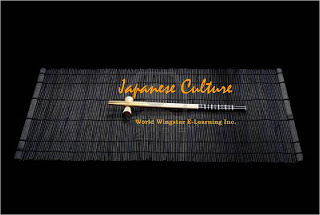 Traveling abroad is always in line of everyone's bucket list. Since I was in my youth, I never stop dreaming of traveling around the world – not only for sightseeing but for expanding my knowledge and understanding the culture of every nation and their people.

I was fortunate to have the chance to visit Japan last June though the main purpose was not for leisure but for business. The main objective was to help in marketing our services to Japanese firms, schools, and private companies. Hitting two birds in one stone, it was also an avenue for me to discover the culture and lifestyle of Japanese people and relay it to the teachers in order to respond efficiently to our clients' demands and needs.
Transportation System

From the airport, my attention was caught by the transportation system of the country. I made a couple of researches on the web and I found out that by using cutting-edge technologies such as infrared beacons and computers the Integrated Control System (ITCS) achieves optimum signal control to effectively deal with ever-changing traffic flow patterns, provides real-time traffic information, and implements each system of the Universal Transportation Management System. The main objectives are to ensure traffic safety and smooth traffic flow, alleviate traffic congestion, reduce travel time, and minimize traffic pollution.

Implications: Our company aims to render a cutting-edge or world class teaching strategies to satisfy the need of our clients. We desire to provide services that would ensure quality and efficiency in learning the English language, minimize studying time without risking its quality, alleviate learning difficulties and provide a smooth class to the students.
Rules and Regulations

I couldn't help myself but to compare the Philippines to Japan when it comes to observing the public rules and regulations. It is really impressive to witness Japanese people patiently waiting for the stop light to turn red before crossing the pedestrian lane even if there's no car passing. Almost every corner has a stop light and everyone is constantly observing and following it. Compliance to the rules and regulations depicts discipline.

Implications: Every teacher is expected to follow the rules and regulations of the company which is manifested on the consistency of the quality of their jobs with respect to our clients' needs. Simple rules, but when followed, it becomes highly significant to the company's success. A teacher who doesn't keep the rules of the company deserves a corresponding punishment.
Garbage Management

I love nature because it emits fresh air and cool breeze. In the Philippines, Manila deprived me of experiencing the best of nature. It is a crowded yet a polluted city so never expect to inhale a fresh air. Japan is technologically advanced but the people are still able to restore the beauty of nature by disposing their garbage well. City rivers are still clean and clear, roads are free from trash so you won't encounter an obnoxious smell while hanging around the city. More impressively, every household manages to segregate their garbage from biodegradable to non-biodegradable ones. If only every individual cares about it, then pollution will never have a chance to invade the city.

Implications: This practice merely implies neatness. Every teacher is expected to appear presentable in the class to impose professionalism. Technically, the teachers must be neat, accurate, and meticulous in doing specific jobs such as class reporting, giving corrections to students, facilitating the lessons specifically grammar rules. Moreover, every teacher is expected to segregate their personal and private from their professional responsibilities so as not to affect their performance in the class.
Japanese Cuisines
When you come to Japan, one thing that you should not miss is to try their various dishes. Of course, sushi is a must-try. In the Philippines, there are a few restaurants which serve sushi but it is of no variety and authenticity. My boss, with his wife, brought me to a sushi bar and I was wowed by plenty of choices. Likewise, I was able to taste different cuisines almost for every meal. On Japanese televisions, most shows feature different and newly discovered foods. They use the same main ingredients but they always think of how to present them uniquely healthy and delicious.

Implications: Every teacher is of different personality and equipped with teaching strategies honed by their experiences in teaching. On the other hand, students tend to be bored and less motivated during classes because some teachers might render same styles and approaches almost everyday. In our company, every teacher is trained to utilize variety of strategies almost every class. Teacher Jordan is and will always be Teacher Jordan but students must always find him interesting and not boring during every class. Students must enjoy and be satisfied by the teachers' performance for every meeting.

Business Meeting Engagements
Time is money – this is my boss' principle in business which he had told me many times whenever we tackled some issues regarding our teachers' performance. As I have mentioned above, the main purpose of my visit to Japan is for marketing. So, I accompanied my boss for every business engagement that he was committed to. My boss estimated the commuting time by train and decided the exact time that we must leave the house for a meeting. We never came late. We arrived at the place at least 10 minutes before the appointment and set everything ready for the agenda of the meeting. Before the meeting starts, it is typical to witness everyone involved exchanging business cards. The manner of exchanging is also noticeable in which each one handed the card over with a bow. A bow depicts respect to the person you are with. Then the meeting must be started right away.

Implications: In the nature of our business, time is very significant. To respond to this, every teacher is required to be punctual and never late even a single minute. We understand that our clients treasure their time a lot so we impose sanctions to our teachers whenever they miss the class. Every teacher is responsible for managing their schedule efficiently. Moreover, they are trained to render a quality class during the given period of time.

Security System

An embarrassing mistake made my stay in Japan. I was working on my table when somebody rang the doorbell. Instead of pressing the open button, I unknowingly pressed the emergency button. After less than a minute, a police officer immediately called the house and confirmed if everyone was alright and needed assistance. My boss talked with him and explained that it was juts a mistake. I felt so sorry and embarrassed at that moment. To my surprise, another policeman appeared to the house and checked if everything was fine. Looking on the bright side, my boss thanked me for my foolishness because at least he was able to check if the alarm button is working. He mentioned that they have never tried it ever since they stayed in that house. Now, he knows that he can be rescued immediately in case they are in danger.

Implications: Immediate responses to a call or request defines security. We always require our teachers to respond immediately to our clients demands and needs (i.e, textbook requests, corrections, etc.). Furthermore, they must attend to the company's requirements as quick as they could in order to suffice the needs of our clients.
House Rules
There were specific house rules that I needed to follow during my entire stay in Japan. Of course, leaving your slippers at the door is a common thing and it's not a rocket science to comply with it. Another rule that didn't harm is to throw your trash on a proper bin since there are certain bins intended for each kind of trash. But peeing like a woman on a bowl? Oh! It was awkward but I had to do it. I had no choice but to observe the rules and adapt to it. What would happen if I kept violating these simple house rules? Most probably, I would always have a dispute with the house owner.
Implications: There is a great difference between our clients' culture and our teachers' culture. Then, who must adjust? Of course, the teacher must do since they are the ones giving the services. In the Philippines, there is a cliche that goes " Customer is always right." In Japan, they have a counterpart for it which goes "The customer is our god." Our teachers understand this culture gap so they are receptive and ready to adjust to our clients' personalities as influenced by their culture. If every teachers doesn't respect our clients, then this company would never keep going for long in the business field.
Services

A sweet smile can make a troubled heart happy. From the flight attendant, airport crews, traffic enforcer, construction workers, bar tenders, salespeople up to the amusement park crews,  they show a great smile despite the stressful situations in the crowd. It's heartwarming to see them smiling while rendering their respective services to their customers. Additionally, it makes their customer feel more comfortable.

Implications: We promote a fun and effective class so you must expect our teachers to be smiling during classes. If they don't smile, then they are not following our requirements. It is useful for us to create a fun and comfortable class. Most students don't have the confidence in speaking the English language so they are uneasy during discussions. As a result, they can't express their thoughts well because they are afraid of committing mistakes. Thus, the teacher must create a relaxing and fun atmosphere to efficiently enhance the student's communication skills.
Sports and Entertainment
The nature of my work doesn't permit me to be physically active. I sit in front of my laptop for more than eight hours. When I went to Japan, my boss and I used to tease each other about our bellies then we claimed that we are "one-pack-ab" men. I've been health conscious since I was young but I hardly have the courage to go jogging due to a lot of excuses. When I was in Japan, I took the opportunity to jog and burn calories at least thrice a week. Many aged people had caught my attention and made me astonished. I saw a few groups of old men playing baseball, playing some toy planes, jogging, and exercising.  In Ginza, I saw an old man painting the famous State Gate Houses in Yotsuya. In Mount Fuji, I was able to have a quick chat with an old man who climbed Mt. Fuji with his bike alone. I realized how they want to look for some fun activities for entertainment and to spend for the rest of their lives. Most Japanese citizens are occupied by their jobs and other commitments. On the other hand, they still make a way to unwind and be entertained. I witnessed thousands of people enjoying their leisure times in Tokyo Disneyland on a holiday.


Implications: Tokyo Disney Land doesn't change its features and shows everyday. They execute same performances repeatedly. Yet, people still go back and find it interesting even for several times. Our company aims to provide fun and exciting learning opportunities without risking the quality of its contents. Every teacher is trained to establish rapport and create a fun class environment. More importantly, their methods and strategies must be appealing and interesting to the students in every single class.

Generally, World Wingstar E-Learning Inc. imposes the following implications to our teachers;
1. Render a world-class service.
2. Observe the rules and policies of the company.
3. Neatness and accuracy of work.
4. Variation in teaching style and strategies.
5. Time management and punctuality in the class and other company engagements.
6. High respect to our clients, colleagues and superiors.
7. Immediate response or action to our clients' requests as well as compliance to requirements set by the company.
8. Facilitate fun and engaging classes.
Would you like to improve your communication skills in English? You can visit our homepage at World Wingstar E- Learning Inc.
We give a 3-day sample class for FREE! Try it and you'll enjoy it while enhancing your skills efficiently!
ジョーダン先生はこんな方です。紹介などを記載する。